How Science Is Used In Outdoor Advertising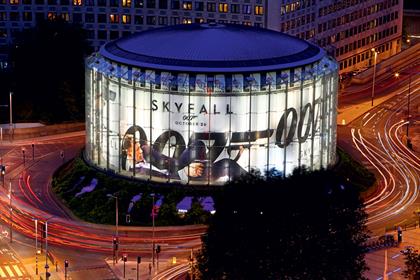 Neuroscience – the monitoring of brain activity when subjects react to sensory stimuli – is most often used to gauge the relative strengths of different creative executions. But occasionally (and sometimes controversially), it has been used to determine the relative potency of different media. Ocean, which specialises in large-format premium sites (such as the cylindrical IMAX wrap), wanted to see if size and quality really matter. So it asked Neuro-Insight to recruit 115 people, who donned headsets that captured their brain activity as they watched a filmed journey featuring 24 outdoor sites around West London – 11 Ocean sites and 13 from other outdoor owners. The group had already seen the sites in real life during an escorted bus journey that preceded the study.
The Science Behind Outdoor Advertising
Heather Andrew, a founder of Neuro-Insight, explains that, through measuring the brain response of participants on a second-by-second basis, it becomes clear that unique large-format poster sites were eliciting a stronger emotional response than standard ones.
"This emotional response tells the brain something important is happening and primes the brain to remember it, resulting in higher levels of memory encoding," she says. "Memory encoding is hugely important, because it correlates with purchase intent. This pattern of response – high emotional intensity followed by strong memory encoding – is what characterises the effectiveness of these premium outdoor sites." The research also concludes that digital sites tend to elicit more powerful responses than static ones. There's clearly self-interest at work here, but the study could be more good news for the premium outdoor sector – and for the medium as a whole.
Some past neuroscience studies have flirted with a debased form of pop psychology. But Justin Gibbons, Arena Media's creative director who is an expert on neuroscience in marketing, gives the initiative a clean bill of health. "I am overwhelmingly positive about it," he says. "It's what I call a sensible use of neuroscience – not over-claimed or overstretched, but good, solid thinking and a well-executed approach. When research chimes with common sense, all the better." Roy Jeans, the chief executive of Rapport, echoes this – the best sites really do have a "wow factor". He adds: "There has been a small element of a leap of faith in booking these larger destination sites, so it's good to know that the short- and long-term value is there."
Andy Tilley, the chief strategy officer at Talon, agrees with the wow factor: "In this study, format, scale, location and architecture, together with the artistry of the execution, had a marked influence on emotional engagement and memory encoding." But isn't there a worry that Ocean will use this to push up prices in this part of the market – worth around £100 million of the 2012 total outdoor revenue of £971 million? Ocean's chief executive, Tim Bleakley, gives reassurances on that one: "No, we're not going to be charging 50 per cent more. But we are able to say that our [existing] approach to pricing is realistic – and we're delivering more value than you thought."
This article was first published on campaignlive.co.uk